Financial Peace University-- Dave Ramsey Seminar
Get Control of your finances--
Graduate College without a mountain of debt
Get finances in order in 20's so you can retire comfortably (regardless of your income!!)
Get Out of Debt
Start Saving
Make sure you have proper insurance coverage
What about your home?
Plan for college and retirement
and more!

Millions have gone through the program with average of $8,000 turn around in finances in first 90 days!

Nine sessions (1 1/2 hours each) for $109 (includes all materials!)

NEXT SERIES BEGINS: January 8th, 2017
CANCELLED
​
"The Debt Crushers!"
Lesson 1: Super Savings
Lesson 2: Relating with Money
Lesson 3: Cash Flow Planning
Lesson 4: Dumping Debt
Lesson 5: Buyer Beware
Lesson 6: Role of Insurance
Lesson 7: Retirement and College
Lesson 8: Real Estate & Mortgages
Lesson 9: Great Misunderstanding

Previous attendees can return at no cost!

Let us know you will be attending!
​https://www.daveramsey.com/fpu/locations/class/1012145/

---

UPDATE: 12/4/2016
Small classes enable more personalized attention to participants, enabling them even greater progress towards Financial Peace. Present class members are seeing the potential benefit for their teenage children to have this information.


UPDATE: 12/8/2015 Our first session included a participant from as far away as Durand and Bridgeport. Not too late to jump in before the end of the year, we have a couple from Birch Run that will be starting with us this next week. Best time to start is NOW!
Those completing the classes averaged over $1200 saved and over $2500 of debt paid off!

UPDATE: 9/15/2016
It has been nearly a year since our first class began. Once you have participated, you can return to any class session(s) with no additional charge. The results of that first class continue to come in-- cars paid off, people completely out of debt, attenders have led a class at their own church, family and friends have been impacted and have seen their finances improve.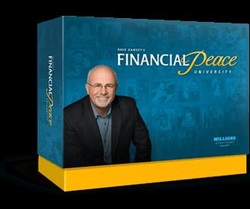 Second Seminar will begin on SUNDAY NIGHTS @ 6 pm. They will begin on December 6th.
Cost is $95 for materials. Once you sign up, you can continue to attend classes as often as you want in the future for no extra cost!
Learn about: Saving, Budgets, Getting Rid of Debt, Retirement Planning, Saving for College, Mortgages and other information that will help you s-t-r-e-t-c-h your income. The principles come from God's Word with tremendous amount of information to help you each day!
Sign up at:
http://www.daveramsey.com/fpu/locations/class/1009751
---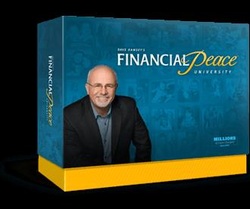 OCTOBER-NOVEMBER 2015:
5 households are participating in this 9 week seminar. Learning how money affects relationships, how to get out of debt, building and sticking to budgets, building wealth and more are among the lessons. Sharing experiences and encouraging one another to change behavior are key parts. Looking to God for wisdom and praying for Him to transform lives so even more can be accomplished.


This group is meeting Monday nights at 7 pm at the Church. New people are always welcome!


RESULTS: The four households that completed the course raised around $1000 each for savings and paid off around $1000 of debt or more in the 9 weeks! They now have plans are are enthused to continue to build on what they have started!
---