A light for our path...


God's Word (the Bible), is used to inspire us, teach us, train us, and correct us. We know that the more time we spend reading it, the more we will be able to understand God's Will and be empowered to carry it out.
---
Special Opportunities...

Sundays:
Learning God's Will
9:30 AM
Building Lasting Relationships 10:30 AM (special group for children!)
Making a Positive Impact 6:00 PM (special group for children!)
Wednesdays
Experiencing God's Power 10:30 AM
Experiencing God's Power 7:00 PM
SPECIAL ONLINE MATERIAL(S)
Science and Creation
A Daily Plan...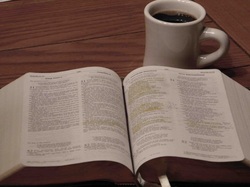 DAILY BIBLE READING PLAN


A daily Bible Reading Plan is offered that focuses on the early Church. Sunday messages will deal with a section of the previous weeks reading! You can now pick up your copy at Church.
The 2018 Plan will focus on building your personal relationship with Jesus Christ. You will become more familiar with how Christians grew in the early church and the principles for Christian Living found in the Epistles.
2018

May 1: Romans 8:31-37 May 2: Romans 8:38, 39 May 3: Romans 9:1-5
May 4: Romans 9:6-8 May 5: Romans 9:9-13 May 6: Romans 9:14, 15
May 7: Romans 9:16-18 May 8: Romans 9:19-21 May 9: Romans 9:22-26
May 10: Romans 9:27-29 May 11: Romans 9:30-33 May 12: Romans 10:1-4
May 13: Romans 10:5-13 May 14: Romans 10:14-18 May 15: Romans 10:19-21
May 16: Romans 11:1-6 May 17: Romans 11:7-10 May 18: Romans 11:11-21
May 19: Romans 11:22-24 May 20: Romans 11:25-32 May 21: Romans 11:33-36
May 22: Romans 12:1, 2 May 23: Romans 12:3-8 May 24: Romans 12:9-16
May 25: Romans 12;17-21 May 26: Romans 13:1-7 May 27: Romans 13:8-14
May 28: Romans 14:1-12 May 29: Romans 14:13-23 May 30: Romans 15:1-13
May 31: Romans 15:14-22


April 1: Romans 1:1-7 April 2: Romans 1:8-17 April 3: Romans 1:18-32
April 4: Romans 2:1-11 April 5: Romans 2:12-16 April 6: Romans 2:17-29
April 7: Romans 3:1-8 April 8: Romans 3:9-20 April 9: Romans 3:21-31
April 10: Romans 4:1-8 April 11: Romans 4:9-17 April 12: Romans 4:18-25
April 13: Romans 5:1-8 April 14: Romans 5:9-11 April 15: Romans 5:12-17
April 16: Romans 5:18-21 April 17: Romans 6:1-10 April 18: Romans 6:11-14
April 19: Romans 6:15-18 April 20: Romans 6:19-23 April 21: Romans 7:1-6
April 22: Romans 7:7-13 April 23: Romans 7:14-20 April 24: Romans 7:21-25
April 25: Romans 8:1-4 April 26: Romans 8:5-11 April 27: Romans 8:12-17
April 28: Romans 8:18-25 April 29: Romans 8:26, 27 April 30: Romans 8:28-30






March 1: Acts 17:16-21 March 2: Acts 17:22-34 March 3: Acts 18:1-17
March 4: Acts 18:18-28 March 5: Acts 19:1-22 March 6: Acts 19:23-41
March 7: Acts 20:1-6 March 8: Acts 20:7-12 March 9: Acts 20:13-38
March 10: Acts 21:1-16 March 11: Acts 21:17-26 March 12: Acts 21:27-36
March 13: Acts 21:37-40 March 14: Acts 22:1-21 March 15: Acts 22:22-29
March 16: Acts 22:30 - 23:11 March 17: Acts 23:12-22 March 18: Acts 23:23-35
March 19: Acts 24:1-27 March 20: Acts 25:1-12 March 21: Acts 25:13-22
March 22: Acts 25:23-27 March 23: Acts 26:1-11 March 24: Acts 26:12-23
March 25: Acts 26:24-32 March 26: Acts 27:1-12 March 27: Acts 27:13-26
March 28: Acts 27:27-44 March 29: Acts 28:1-10 March 30: Acts 28:11-16
March 31: Acts 28:17-31



Feb. 1: Acts 9;31-43 Feb. 2: Acts 10:1-8 Feb. 3: Acts 10:9-22
Feb. 4: Acts 10:23-33 Feb. 5: Acts 10:34-48 Feb. 6: Acts 11:1-14
Feb. 7: Acts 11:15-18 Feb, 8: Acts 11:19-30 Feb. 9: Acts 12:1-10
Feb. 10: Acts 12:11-19 Feb. 11: Acts 12:20-25 Feb. 12: Acts 13:1-3
Feb. 13: Acts 13:4-12 Feb. 14: Acts 13:13-31 Feb, 15: Acts 13:32-52
Feb. 16: Acts 14:1-7 Feb. 17: Acts 14:8-20 Feb. 18: Acts 14:21-28
Feb. 19:Acts 15:1-4 Feb. 20: Acts 15:5- 21 Feb. 21: Acts 15:22-35
Feb. 22: Acts 15:36-41 Feb. 23: Acts 16:1-5 Feb. 24: Acts 16:6-10
Feb. 25: Acts 16:11-15 Feb. 26: Acts 16:16-28 Feb. 27: Acts 16:29-40
​Feb. 28: Acts 17:1-15


Jan. 1: Acts 1:1-5 Jan. 2: Acts 1:6-11 Jan. 3: Acts 1:12-19
Jan. 4: Acts 1:20-26 Jan. 5: Acts 2:1-13 Jan. 6: Acts 2:14-41
Jan. 7: Acts 2:42-47 Jan. 8: Acts 3:1-10 Jan. 9: Acts 3:11-16
Jan. 10: Acts 4:1-4 Jan. 11: Acts 4:5-11 Jan. 12: Acts 4:12-22
Jan. 13: Acts 4:23-31 Jan. 14: Acts 4:32-37 Jan. 15: Acts 5:1-11
Jan. 16: Acts 5:12-16 Jan. 17: Acts 5:17-42 Jan. 18: Acts 6:1-4
Jan. 19: Acts 6:5-7 Jan. 20: Acts 6:8-15 Jan. 21: Acts 7:1-16
Jan. 22: Acts 7:17-32 Jan. 23: Acts 7:33-47 Jan. 24: Acts 7:48-53
Jan. 25: Acts 7:54-60 Jan. 26: Acts 8:1-3 Jan. 27: Acts 8:4-8
Jan. 28: Acts 8:9-25 Jan. 29: Acts 8:26-40 Jan. 30: Acts 9:1-19
Jan. 31: Acts 9:20-30








---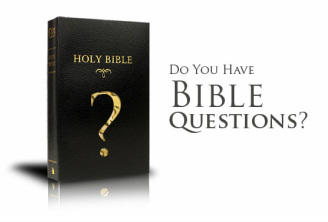 ---