Who we are...

We are an independent group that is committed to following Jesus. Talking to God, reading His Word, doing His will and loving others is what we are about.
Learn about our History
Interested?

Join us:
Sundays:
Learning God's Will 9:30 AM
Building Lasting Relationships 10:30 AM
Making a Positive Impact 6:00 PM
or
Wednesdays
Experiencing God's 10:30 AM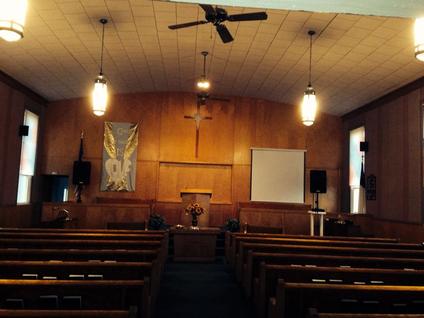 Pick up Daily Bible Reading Program at the Church or go to our:
"Reading His Word" page and scroll to the bottom. Like us on Facebook and get insights on the daily Bible reading during the week
150th Anniversary Celebration!
SUNDAY: OCTOBER 22nd--
9:30 Sunday School:
​ Study of Epistles & Missionary Trips 10:30 Worship "Leading Others"
Board Meeting
6:00 Worship
"Leading Family"
"
WEDNESDAY: OCTOBER 25th--
10:30 AM Prayer & Study
7:00 PM Teen Study
THURSDAY: OCTOBER 26th--
7:00 PM Teen Training
Monthly church Calendar
Monthly newsletter
Upcoming Special Events
​
---